Click the video to hear Burrell Ellis, Political Director of the ACLU of Georgia, explain The Democracy Act.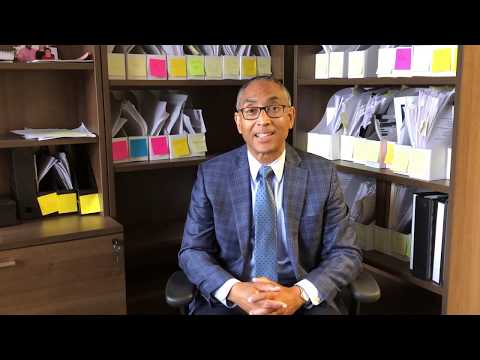 THE DEMOCRACY ACT
A RESOLUTION proposing an amendment to the Constitution so as to provide that legislative and congressional reapportionment be done by an independent nonpartisan commission instead of the General Assembly; to provide for the establishment of such commission; to provide for the qualifications and appointment of members of such commission; to provide for related matters; to provide for submission of this amendment for ratification or rejection; and for other purposes.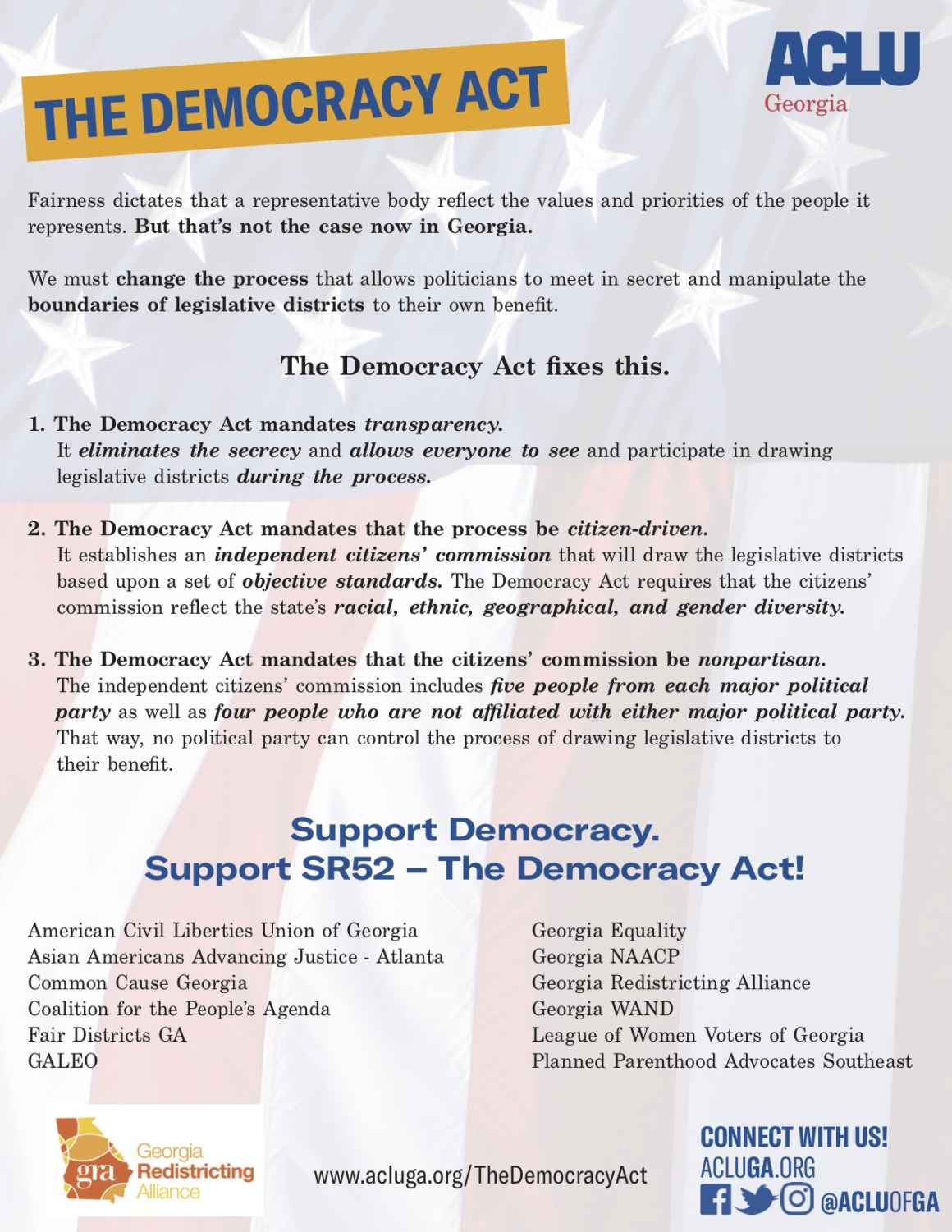 Click to download The Democracy Act info sheet. 
Click for Senate version - SR 52.  
Senate sponsors: Sen. Elena Parent, Sen. Jennifer Jordan, Sen. Nikema Williams, Sen. Sally Harrell, Sen. Steve Henson, Sen. Gloria Butler 
Click for House version - HR 369. 
House sponsors: Rep. Matthew Wilson, Rep. Carolyn  Hugley, Rep. El-Mahdi Holly, Rep. Robert Trammell, Rep. Scott Holcomb, Rep. Erick Allen