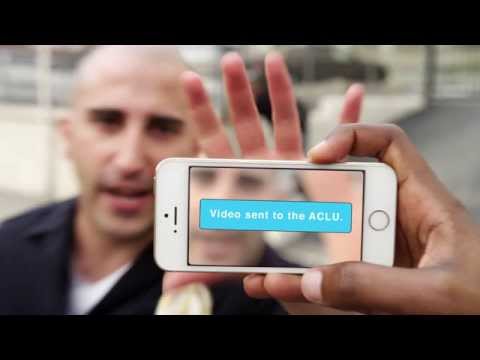 #FILMANDPROTECT
Empowered by the ACLU, MOBILE JUSTICE is a free mobile application for use in Georgia. Available in Android and iOS.
Communities across the U.S. continue to suffer from over-policing, racial profiling and excessive use of force. MOBILE JUSTICE app will be one way we can put a check on law enforcement misconduct. With this app you can:
Record and submit incidents directly and securely to the ACLU of Georgia using your phone camera.

Get instant location alerts from fellow app users witnessing incidents nearby.

Know your rights when encountering or witnessing an incident with law enforcement, and access the ACLU's "Know Your Rights" materials at the click of a button.

Keep up-to-date on local and statewide actions and events hosted by the ACLU of Georgia and its partners.
MOBILE JUSTICE is a simple, yet powerful tool. Help spread the word and keep justice within reach!
Powered by the American Civil Liberties Union of Georgia, modeled after the Mobile Justice CA app and developed by Jason Van Arden and his team at Quandrant 2. The Mobile Justice GA app is one way to hold our law enforcement accountable for their actions and to ensure justice. If you see something, say something and record the encounter using Mobile Justice GA.