En Español

NOTE: If the status of your Absentee Ballot is different than "accepted", go to an early voting center between December 14 and 31 and vote in person; or go to your designated voting precinct on Tuesday, January 5, and vote in person.
---
Step 1: Go to My Voter Page. Fill out the boxes with * next to it and click submit. 


Step 2: Review Registration Information and information found in the bottom left-hand box titled "Absentee Ballot Request Information.'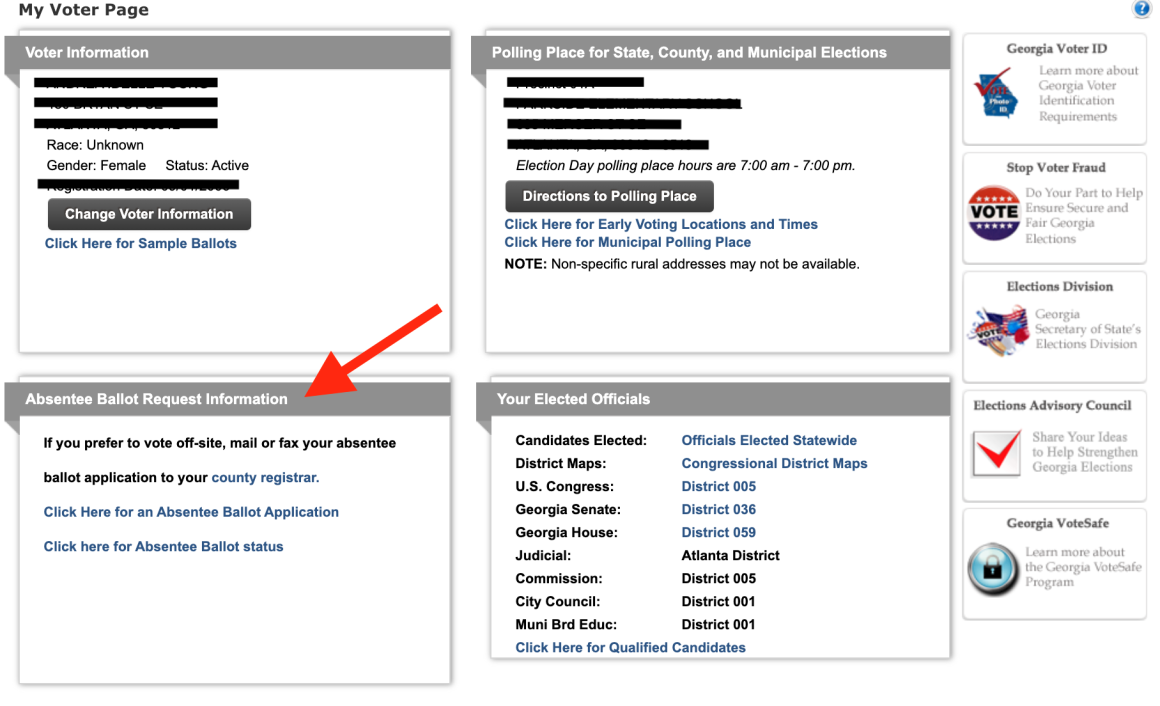 Step 3:
If you have already submitted your absentee ballot application and it has been received, click "Click here for Absentee Ballot Status". A pop-up will appear with information on the date of the election that you have applied for, the election name and type, when your absentee ballot application was received by the county, etc.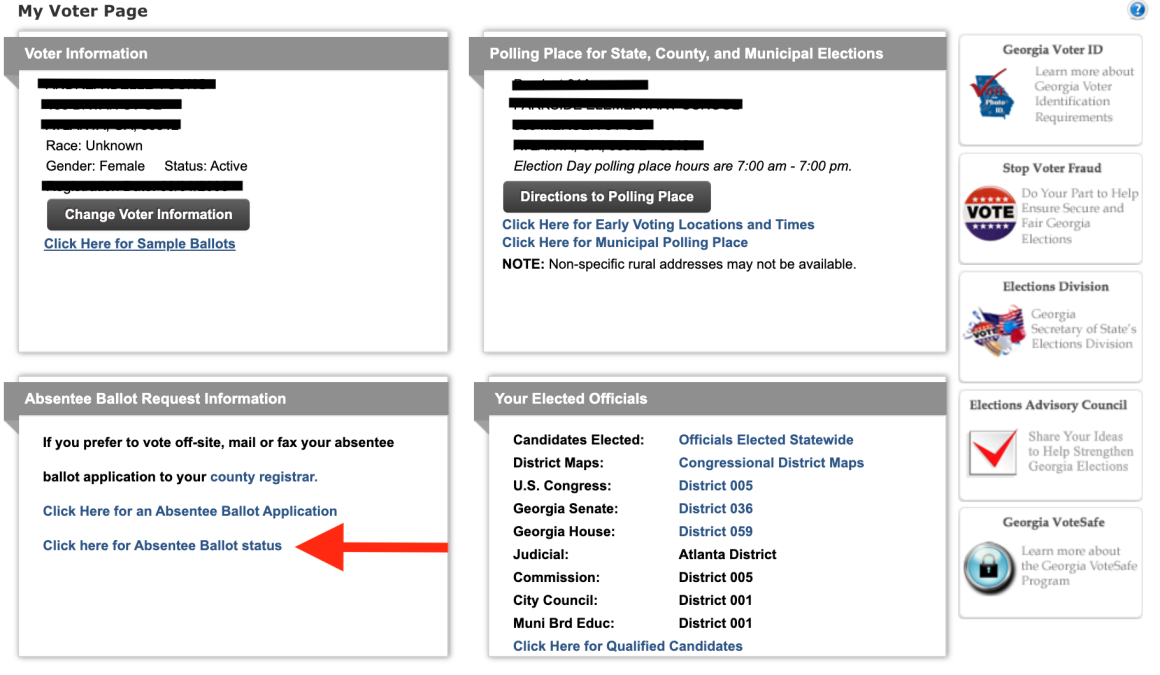 Step 4: Once the county recieves your ballot, the date next to "Absentee Ballot received" will be updated.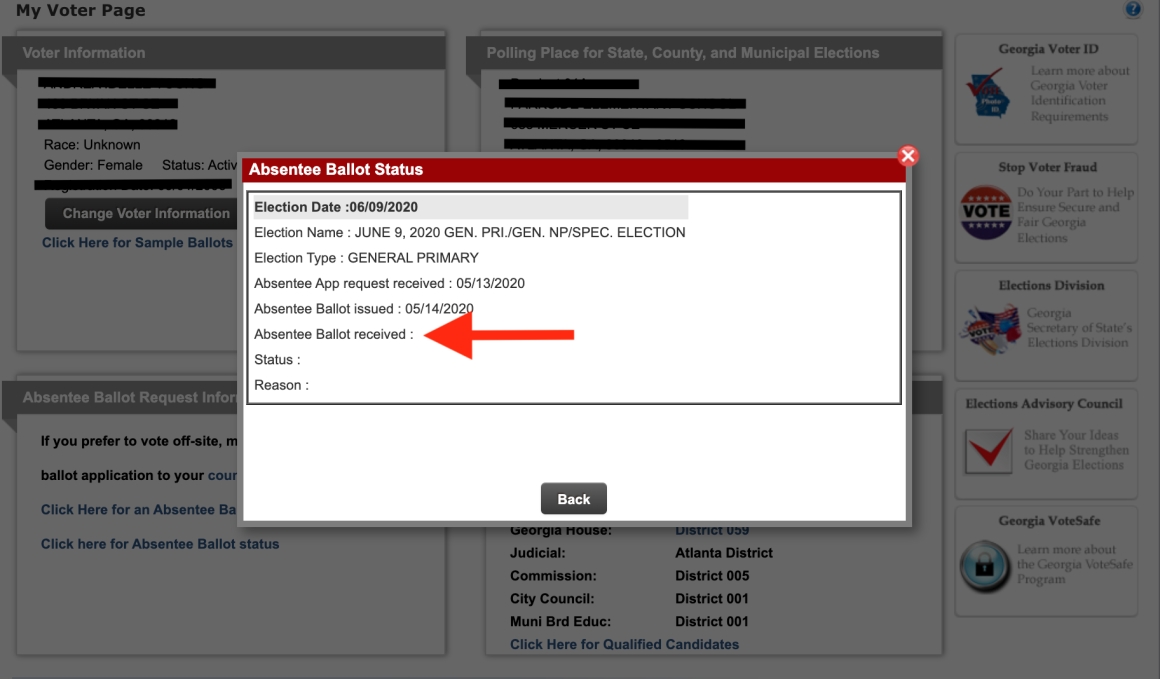 NOTE: If your ballot status is anything but accepted, go immediately to your designated precinct on Tuesday, Nov. 3rd and cast your ballot.