The 2019 Legislative Session began Monday, and we are already looking forward to a very busy session. We need YOU.
We expect to see bills on voter rights, criminal justice reform, medical marijuana, and so much more – bills that affect the lives of every Georgian. That's why we need to hear from you.
The ACLU of Georgia invites you to join us for our 2019 Citizen Lobby Days where you can learn more about the issues you care about and get hands-on experience talking to your legislators.
Each of our Citizen Lobby Days takes place from 9:00 am-1 pm at the State Capitol. Please join us!
Click to download the ACLU of Georgia Citizen Lobby Guide 2019! (Spanish version below.)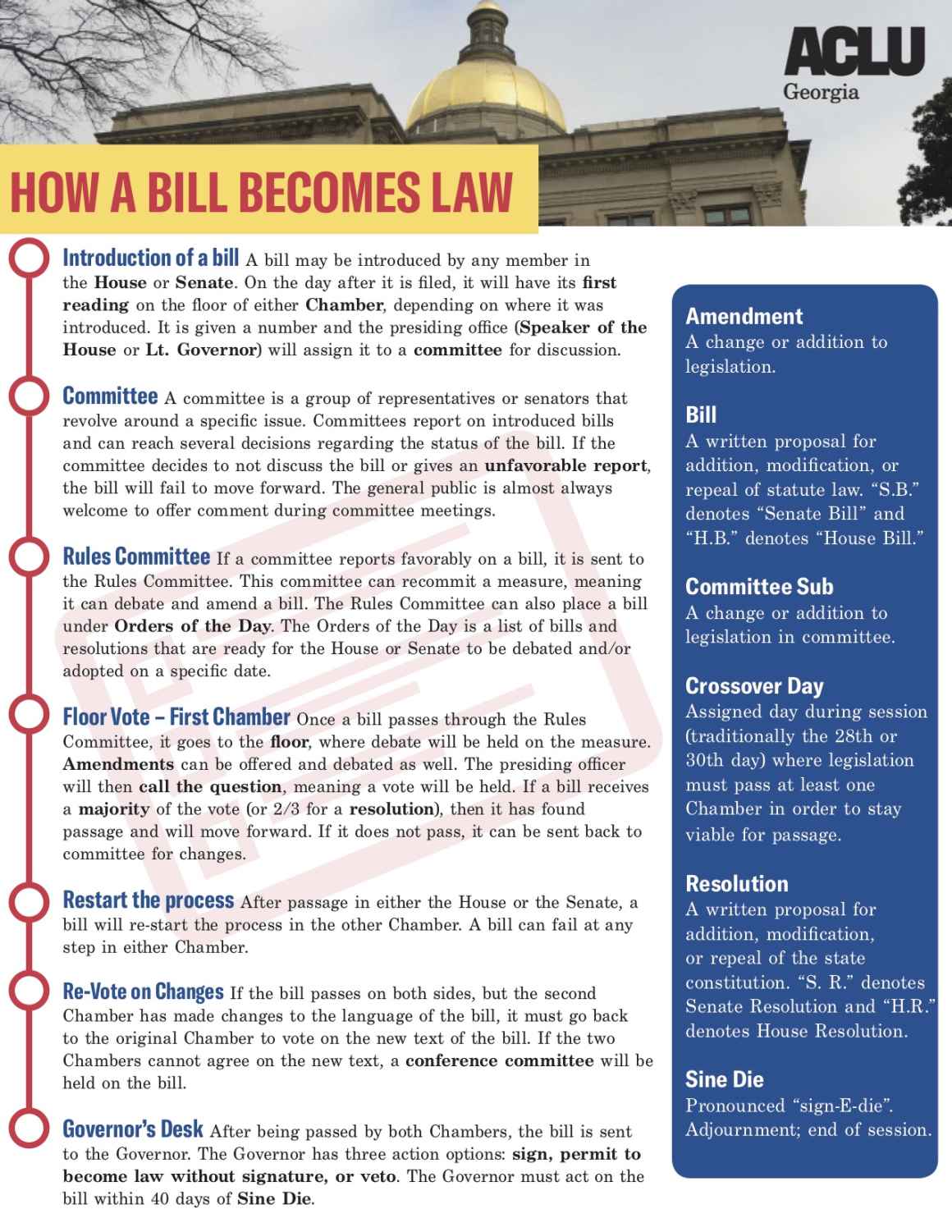 Guía de Cabildeo para el Ciudadano