By Kristina Torres | The Atlanta Journal-Constitution | July 18, 2017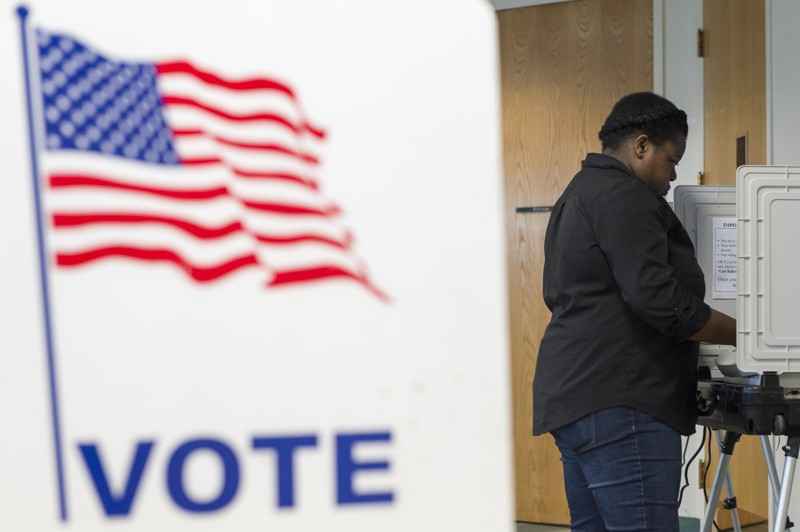 Jujuan Odom, 23, votes at a voting station at the Southwest Branch Library in Atlanta, Georgia, on Tuesday, March 21, 2017. Residents of South Fulton voted today for mayor and city council positions. (DAVID BARNES / DAVID.BARNES@AJC.COM)
The suit is asking a Fulton judge to rescind the vote until the changes can be re-publicized.
Fulton Director of Elections and Registration Richard Barron declined comment on the suit because it was pending litigation.
State law requires notice of polling location changes to be published once a week for two consecutive weeks. In this case, Fulton officials published notices in The Daily Report on July 7 and again on July 10 — a Friday and then a Monday. The board then
voted to approve the changes on Thursday
.
The ACLU claims the board should have waited to vote until at least 14 days had passed, something the law does not specify.