Letter to Forsyth County Board of Voter Registrations & Elections
The ACLU of Georgia commends the Forsyth County Board of Elections' decision Tuesday to dismiss over 15,000 voter challenges. Sustaining these voter challenges at the eleventh hour would have violated state and federal law.
More action is needed to ensure additional voters are not erroneously removed. The ACLU of Georgia sent a letter last month to the Board urging the county to reverse a September 6, 2022 decision to flag or remove hundreds of Forsyth County voters. Dismissing these additional, sustained challenges would be a step in the right direction.
"We commend the Forsyth County Board of Elections for following the rule of law and dismissing thousands of voter challenges at today's Board meeting," said Rahul Garabadu, ACLU of Georgia's senior voting rights attorney. "We urge the Board to apply the reasoning it used today to reverse its decision to sustain hundreds of voter challenges brought before the Board last month."
The challenges sustained last month are illegal because:
the Board failed to follow the protections mandated by federal law, which include the prohibition against systematic voter removals within 90 days of a federal election;

the Board ruled on these challenges in a hearing that disregarded the processes and standards set forth by state law, which include the requirement to assess each voter challenge individually; and

the Board's hasty and unconstrained removal of voters violated basic notions of fairness and due process.
In recent weeks, both Gwinnett and Cobb counties voted to throw out thousands of similar challenges brought before them by third-party groups seeking to circumvent the strict processes that protect the accuracy of voter rolls. We applaud their decisions to dismiss these baseless challenges so that election workers can prepare for voters to cast their ballots in the November election.
In contrast, actions such as those taken by the Forsyth Board in September wrongfully sidestep laws put in place to protect voters. The ACLU of Georgia will continue to monitor and challenge these unlawful actions in order to ensure the right to vote for all eligible Georgians.
Document
Related content
September 19, 2022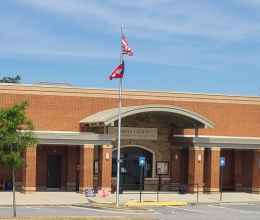 October 11, 2022