En Español
If you request a ballot online, you will need to have your driver's license or state-issued identification ready to reference and a valid email address.
Step 1
Click here for the Georgia Online Absentee Ballot website.

Step 2
Click the green button that says request an absentee ballot.



Step 3
Provide the following information:
Your first name – the name you used when you registered to vote

Your last name – the name you used when you registered to vote

Your date of birth (MM/DD/YYYY)

Georgia State ID or Driver's License number

From the dropdown box, choose your county where you registered to vote.

Click Continue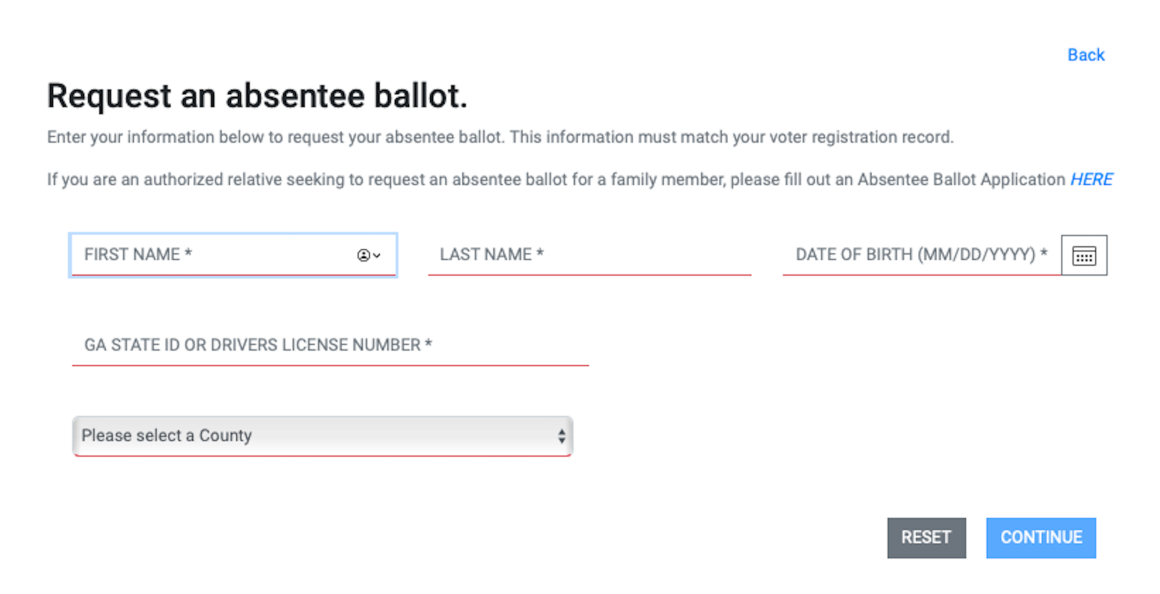 Step 4
Mailing Address: select one of the options

permanent address on file

mailing address on file, or

temporary out of county/ out of state address. Fill out the popup box.

Click if it is an international address

Provide your address

Provide your City

Choose your state

Provide your Zip Code

Choose your county from the dropdown menu

Select your county from the dropdown menu

Click Save.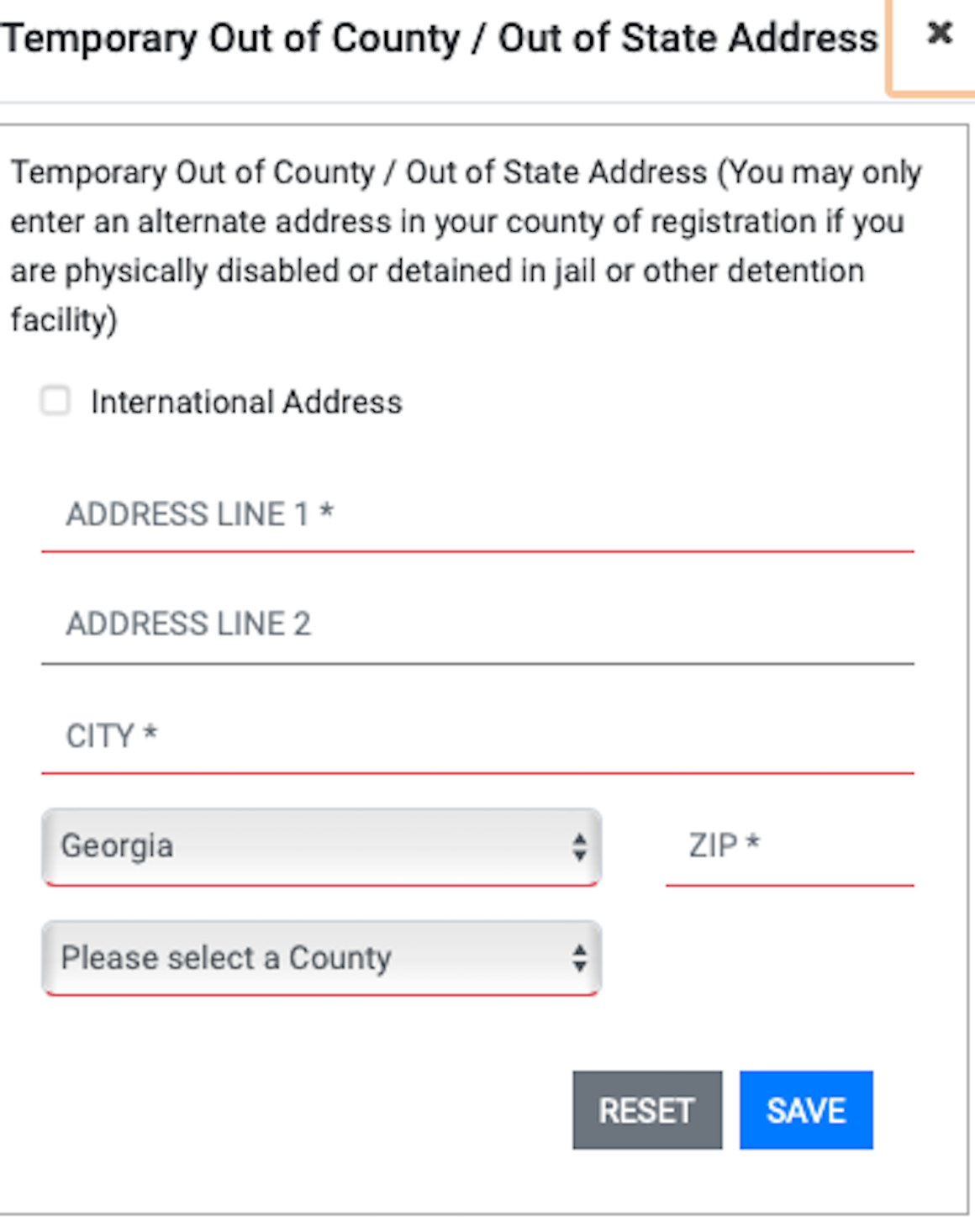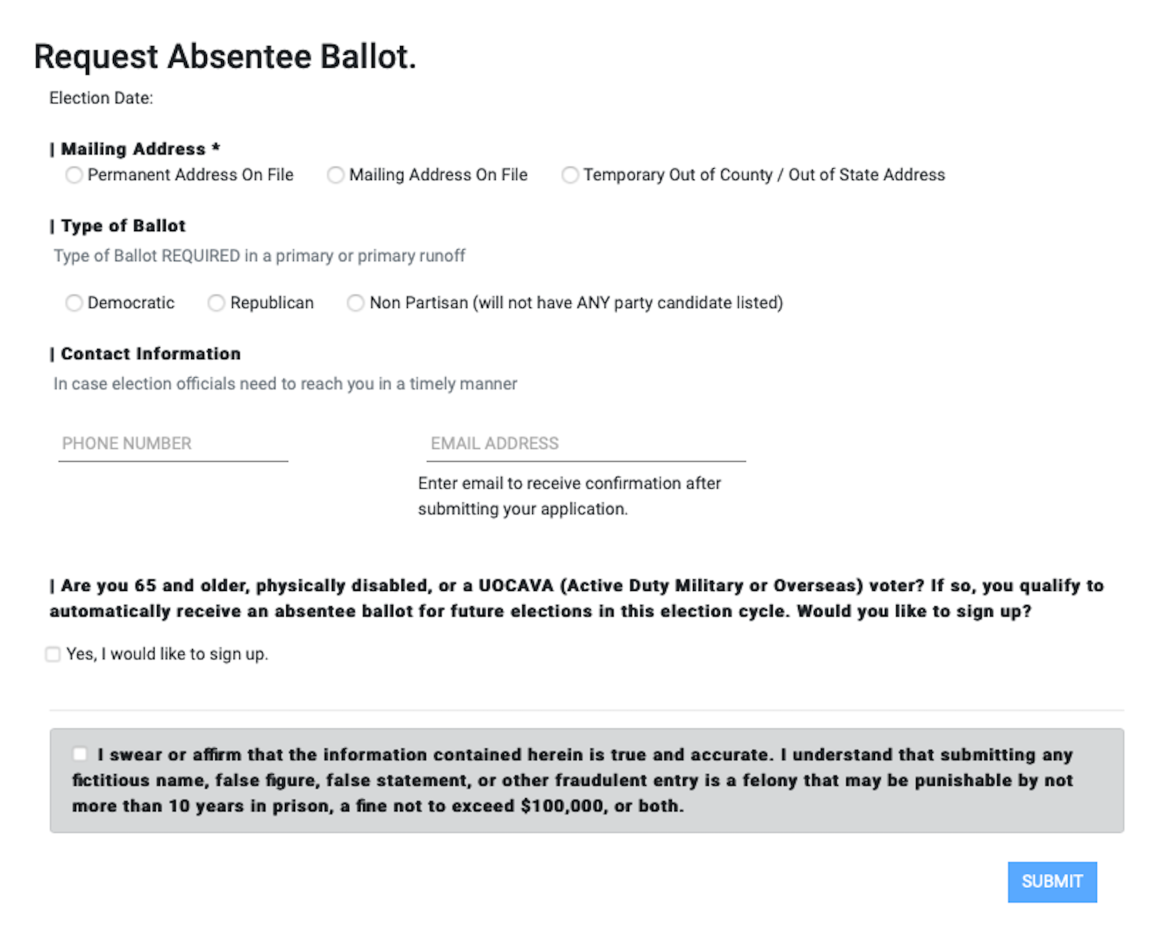 Skip the "Type of Ballot" because this is neither a primary nor a primary runoff.

Provide your contact phone number and email address in case the state needs to contact you regarding your application.

Place a check the gray box at the bottom and click Submit.
Step 5
Once you have submitted your information, a downloadable confirmation will appear on screen and an email confirmation sent to you.

NOTE: Be sure to keep your confirmation notice for future reference in case it is needed.