WE NEED YOU.​
Justice O'Connor's observation in 1992 defines our reality today. What we have taken for granted as a reproductive right for over 40 years is now under threat. 
The Georgia State House of Representatives passed the unconstitutional abortion ban on a thin margin of 2 votes, then sent it to Governor Kemp, who signed it into law on May 7, 2019. 
Today, the ACLU of Georgia is firmly on the frontlines protecting the liberty and freedom of women and couples to decide whether and when to start or expand a family without government interference. 
Politicians should never second guess women's healthcare decisions.
On June 28, the ACLU of Georgia and partners filed SisterSong v. Kemp, a federal lawsuit challenging the constitutionality of the abortion ban. The plaintiffs in the lawsuit includes doctors, health care providers, and their patients. 
Not only is this abortion ban unconstitutional under nearly 50 years of U.S. Supreme Court precedent, it is extremely dangerous to the health and wellbeing of women and their families in Georgia.
Georgia has a maternal health crisis with a critical shortage of medical providers – only 50% of counties have an ob/gyn. Georgia ranks 50th out of 50 in maternal mortality rates in the U.S., with the worst outcomes for black mothers.
Our message is clear: Politicians should focus on expanding access to reproductive care throughout Georgia rather than inserting themselves in deeply personal, private healthcare decisions.  
Help fund the fight!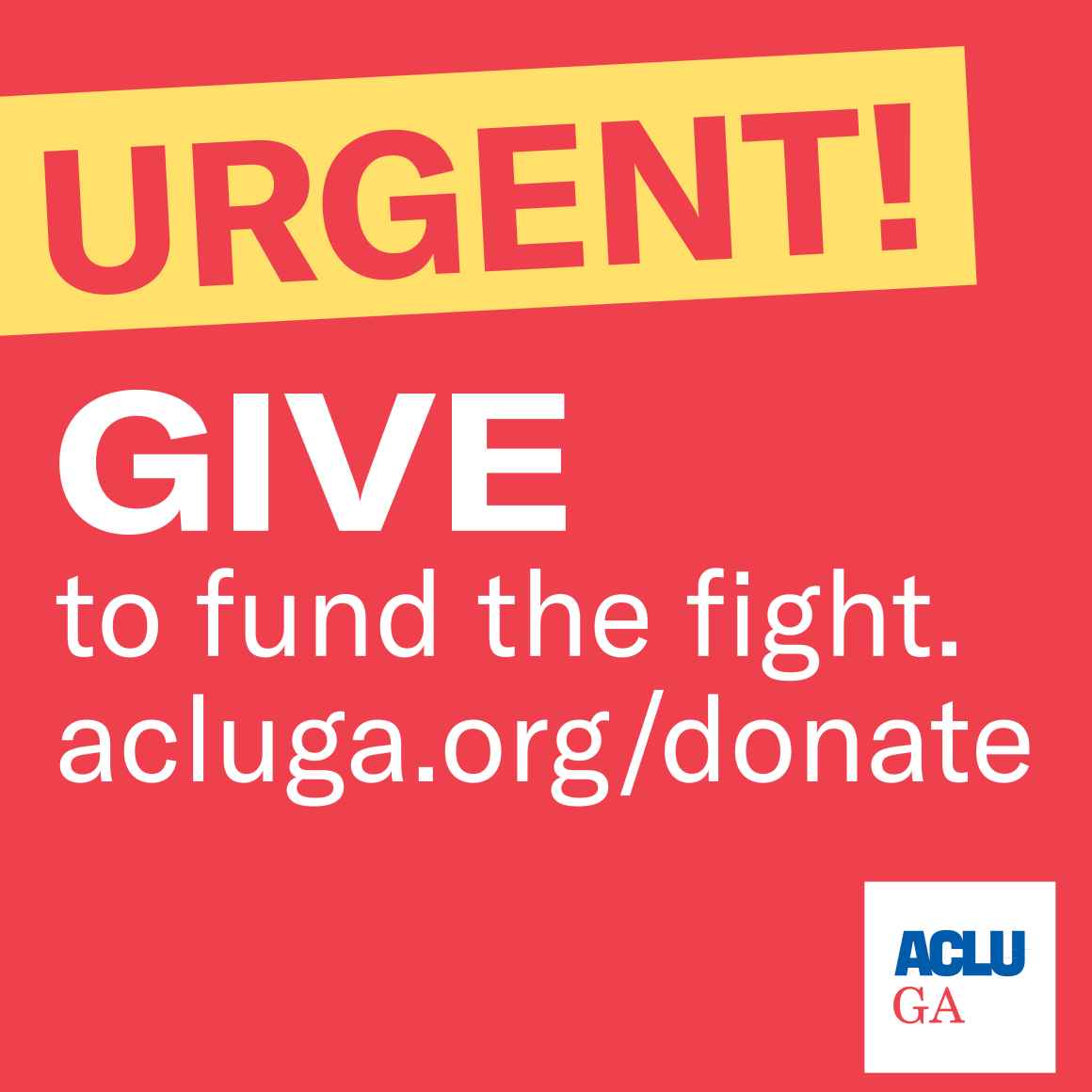 Resources