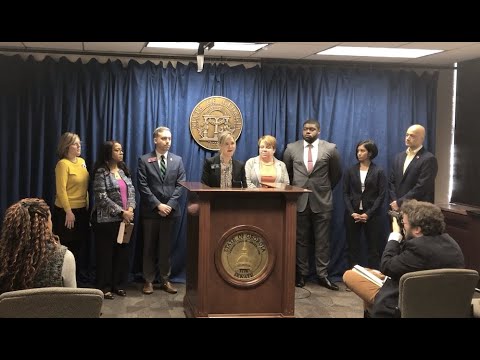 On Friday, March 6, 2020, Sen. Elena Parent held a press conference to introduce The Transparency Act, a bill to ensure that the legislative process for drawing of the legislative maps be fair and conducted in public.

Speaking in favor of this important legislation were Rep. Matthew Wilson, Andrea Young - Executive Director of the ACLU of Georgia, Cindy Battles with Common Cause Georgia, and Lindsey Hodgson its Fair Districts Georgia.

Jerry Gonzalez - Executive Director of Georgia Association of Elected Officials (GALEO), and representatives for Coalition For The People's Agenda and Advancing Justice were also present.