By Greg Bluestein | Political Insider
Atlanta Journal-Constitution | December 20, 2017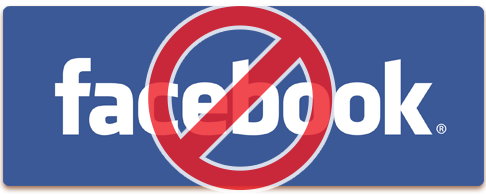 A threat of a lawsuit by the American Civil Liberties Union's local chapter could shake up how Georgia politicians use social media.
The group said it has warned the sheriffs of Habersham and Worth counties, the Henry County Police Department and the office of U.S. Rep. Drew Ferguson to stop "censoring their critics" who post on official government Facebook pages.
Any court action would be closely watched across the state – and aides to high-profile politicians. Outgoing Atlanta Mayor Kasim Reed's penchant for blocking Twitter users has
become a running joke
, and Secretary of State Brian Kemp has been accused of
deleting posts critical of him
.
The ACLU sent letters to the four government officials with screenshots of posts that were removed or users who were blocked.
Among them were posts that urged Ferguson to hold more town hall meetings or criticized his votes, and a series of comments on Habersham's page from members of a marijuana advocacy group assailing drug-related arrests.
The letter to Henry County's police department highlighted an Open Records Act request that revealed authorities had blocked at least 220 people from posting on the Facebook page. The Worth County site, it said, removed a post critical of the sheriff.
Ferguson's office responded in a letter saying some of the accounts were "inadvertently" blocked and that access has been restored. He said it was not his intention to "silence the voices of my constituents," according to the
Columbus Ledger-Enquirer
.
Several of the law enforcement sites, meanwhile, pointed to written policies saying they reserved the right to remove posts that it deemed defamatory, vulgar or disruptive. It's not immediately clear if they reversed their positions.
The civil rights group's leaders say there's fertile legal ground for a challenge. It cited a federal judge's
ruling in July
that found a politician violated the First Amendment rights of a constituent she blocked from her Facebook page.
It may not be an idle threat. The
ACLU of Maryland
and
ACLU of Maine
are suing governors in each state over the practice. And the ACLU of Pennsylvania has pushed a local councilmember to stop deleting comments from critics.
And California Gov. Jerry Brown quit restricting people on social media after a free speech advocacy group released documents in September showing he
blocked about 1,500 people
from Facebook.
Sean Young, the ACLU of Georgia's legal director, gave each office 30 days to "cease your unlawful practice" of censoring the comments or face legal action.
"Politicians need to catch up to the 21st Century," he said, "and get with the program."

---
Political Insider is an AJC blog about Atlanta politics, Georgia politics, Georgia and metro Atlanta election campaigns. Because all politics is local.