Requiring citizens to pay money for postage on a ballot before it can be counted in an election is an unconstitutional poll tax
FOR IMMEDIATE RELEASE August 10, 2021
Media contact: Ana Maria Rosato [email protected]
ATLANTA – On Wednesday, August 11, 2021, the ACLU of Georgia will appear before a federal appeals court on behalf of Black Voters Matter and two individual voters to challenge the constitutionality of requiring citizens to buy postage stamps when submitting mail-in absentee ballots. This is a poll tax.
The State of Georgia requires voters to pay for the cost of ballot delivery via mail (i.e., postage stamps), even though elections officials can and do provide prepaid postage envelopes to cover the mailing costs of other voting-related materials submitted by voters.
Black Voters Matter Fund et al v Raffensperger asks whether, in 2021, the State of Georgia can constitutionally charge mail-in voters up to $1.65 in postal fees to cover the administrative costs of ballot delivery by mail.
The ACLU of Georgia lawsuit explains that this is unconstitutional based on similar poll taxes the U.S. Supreme Court has prohibited.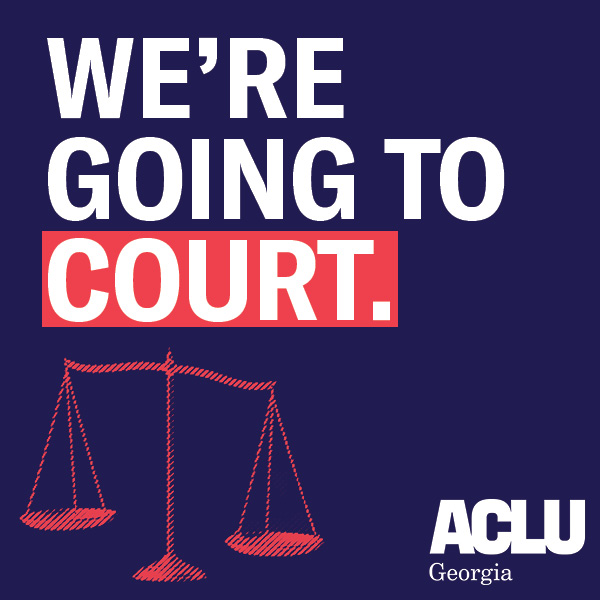 In 1965, the Supreme Court held that it was unconstitutional for Virginia to charge voters $1.50 to cover the administrative costs of running an election, even if voters could avoid that fee by obtaining a "free" certificate of residence.
The ACLU of Georgia lawsuit continues.
Georgia elections officials cannot open a popular early in-person voting location (such as Atlanta's State Farm Arena), then charge voters $1.50 to vote at that location (i.e., to cover the costs of renting that space), even if voters can use other early voting locations for free.
"Requiring citizens to pay any amount of money to put postage on a ballot before it can be counted in an election is a poll tax and, therefore, an unconstitutional barrier to our sacred right to vote," said Sean J. Young, legal director of the ACLU of Georgia.
Black Voters Matter Fund et al v. Raffensperger was filed in the United States District Court for the Northern District of Georgia, Atlanta Division, on April 8, 2020. The District Court dismissed the poll tax claim on August 11, 2020. The ACLU of Georgia appealed that decision and asks that the decision be reversed by the Eleventh Circuit Court of Appeals.
When
Wednesday, August 11, 2021. Court begins at 9:30 am. This case is the fourth case on the docket.
Where
Court will be live streamed. Click here.
Legal Documents
###